The North Platte Fly Fishing Shop is Not to Be Missed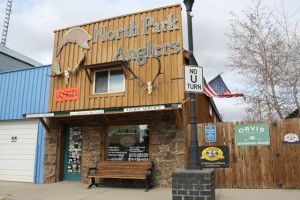 North Park Anglers (NPA) is far different than most North Platte fly fishing shops. NPA is an Orvis Endorssed Outfitter and was recently named "Outfitter Of The Year" in 2015, and oh yea, we're the only fly shop/ guide service around. While we offer the amenities one would expect from a quality fly shop; retail products, guide services, and expert advice, we also offer much more as we have the very fortunate and unique situation of belonging to a large ranching and outfitting family of businesses based here in beautiful North Park. North Park Anglers is the retail and fly fishing arm of our outfitting business, Buffalo Creek Outfitters, LLC.  Our ranches encompass nearly 18,000 acres of private land where we raise beef cattle and mountain meadow hay as well as providing hunting, fly fishing, lodging and other forms of outdoor recreation.  The Buffalo Creek Ranch, located about 20 miles south of Walden, is our "home ranch" and the site of our full service lodge.  Other area ranches that we own and operate are the Headwaters Ranch, the Illinois River Ranch, and land located around Meadow Creek Reservoir and Pole Mountain. And since we are the only North Platte fly fishing shop within miles, we feel it is pretty important that we stock all of the most essential fly fishing gear so that our customers can get what they need if they've forgotten something at home.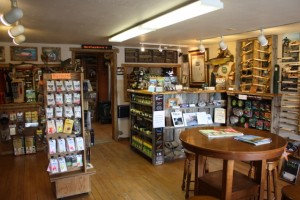 New in 2013, we have leased the fishing rights on an additional 80,000 acre ranch located in the North Park area and are now offering a private fly fishing club…The North Park Anglers Fly Fishing Club (NPAFFC).  Members of NPAFFC enjoy unguided access to more than 50 miles of private trout streams and 7 trophy stillwaters as well as lodging opportunities in streamside cabins.  The member's clubhouse, The Liars Lair, is located on the second floor of the North Park Anglers shop.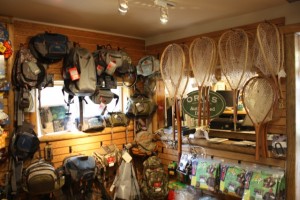 Confused yet?  What does this mean for you, our valued customer?  In simplest terms; if you're looking for quality fly fishing gear, friendly advice about our area, unique lodging opportunities, or exceptional trout fishing in one of the most beautiful areas of the Rocky Mountains, we have you covered.  But don't forget, with the variety of our services, we can also provide you a guided elk hunt, a family vacation stay on our ranches, and even some beef for your freezer or hay for your horses.